guten morgen liebe sorgen...
1) add to yesterdays post:
dinner: portabella stuffed with vegetables & cheeseeee
breakfast:(my new) overnight granola & soymilk & 

fage greek yog & COCONUTMILK, frozen persimmon (<3)>
pome granat
very tasty granola,and gluten free (that might intrest some people :) )
lunch : ww spaghetti, yellowp. & carrot &coconut sauce, 
crumbled leftovers from the lentil-burgers
snack: self-made bar : oats,peer+applesauce,nuts,driedfruits,cinn.,
van.,coconutmilk >oven
topped with this AMAZINNNNNG monki NUTBUTTER I bought some 
days ago hazelnut&raisins  (unfortunately i couldn't find a pic of 
it on the internet,so you have that pic and you have to 
imagine the raisins ;) )
:) 
2)new food
dinner: M.E.'s  tarte flambée (cornwrap+ :D-cowcheese +ypepper 
+apple slices & germs...
morning:  CARROTOATTTTTTS
divine :)
(oats&wheatbran&newgranola &spices &raisins >cooked, take away from the hotplate, put in coconutmilk &carrots&almonds & AND of course the wonderful raisinhazelnutbutter:) )
special thx to E. & M. :) <3
snack : new bars i found :)  keiko greenkiss matchatea apripan  and one with just apripan(dried apricots ;) )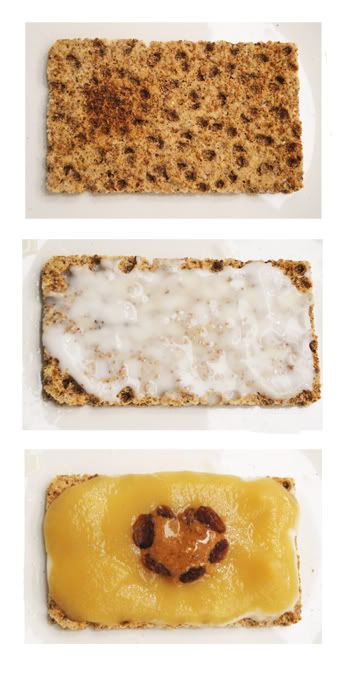 dessert:  fastest,easiest,healthy,tasty....coco-apple-pear-hazelnut cake :)
ryvita dark wholegrain rye (but you can take anything you want,oats,granola,cookies crumbled....)
+coconutmilk +soya  (or yoghurt,... )
+apple/pearsauce (again just choose what you like most,sliced fruits are also great,and jam...)
+raisins & nutbutter
> fridge ..magical: the texture becomes really cakelike :)
3) i don't feel good at all this last days
my whole body aches,i feel so weak&tired,and my bloodpressure is ways to low &sick,headache...
all i wanna do is stay at home,alone, in my bed.
yesterday i didn't even leave my apartment...it 's so exhausting to walk & to face the cold,i didn't had enough courage :(
one of my only friends (i don't have many friends left,thank you ed...)
worries a lot about me,so she wants me to go visit a city not far from where i live. 
it sounds like so much fun,an would really love to go with her,but i feel again so tired and exhausted,and i gonna have to eat with her for lunch,i gonna have to eat outside... and so the whole time i think about writing her that i have a flu and can't go with her...
that's so silly...i could have a great day,but my ed is destroying it.
i don't need enemies,i m my biggest enemy..
well i gonna take a shower now,hope that will make me feel better and than i will hopefully go with her to that city,and have a great great day.
we gonna leave in some hours,and be back tonight, than i will hopefully be able to show you pics of the trip :)
i wish you all a wonderful saturday:)